Description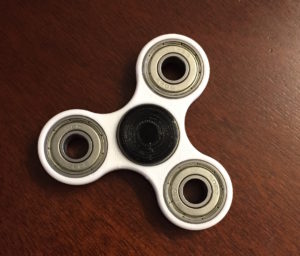 Clicking or twirling your pen in meetings or class is a thing of the past. These 3D Printed Fidget Spinners are discrete, virtually silent tools to help keep your hands busy while your mind is focused on your work.
Available in a wide assortment of colors, you can express your style while spinning everywhere you go. Select the color you want, and JetPrints will make sure you're spinning in no time.
Colors can be mixed-and-matched for a small fee. Get a black spinner with a white center, or a pink spinner with a black center.
Some customers purchase this for their friends or children with ADHD. They seem to feel it helps them focus in class without being a disruption to other students. While JetPrints can't validate those assertions, we hope they're right!
Original design by Adamho