We're super excited launch Jet Prints and start fulfilling all of your 3D Printing needs! As of writing this our website is still under construction; we're updating and adding constantly to refine your experience with us!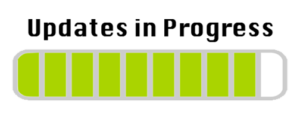 Some future updates we have planned for the website include…
A "Featured Print" store – this would be a collection of models designed by our 3D Modeler that most people would find interesting. This may include jewelry, trinkets, themed items such as coasters or keychains for popular TV shows and movies.
An easy to view "Color Options" page – this page would easily display all of your color options that are available for prints. Currently each color is displayed on a different model, for example our Crystal Blue color is a GoPro Case while our Gray is an I-Phone 6 Plus stand; our goal is to have a consistent model to display each color. We would also like to have a true color photo for each of these models so you know exactly what color you are looking at.
One of the coolest parts about 3D printing is designing your own models; we know some of you are 3D modelers who would like to see your creations come to life, so we will be working on a way for you to upload your STL files so they can be printed!
These are just some of the major updates we want to happen, there are some minor updates such as a new logo, banner, and some other cosmetic changes.
What features would you like to see added to the website? Let us know in the comments or send us an email!